STOP Breaking your Back in the garden!
✅ Protect your back by not using heavy manual digging tools - Use our Drill Set instead!
✅ Plant hundreds of cuttings and plants in a few minutes
✅ Drill holes in any type of substrate without effort
✅ Save Time, Money & Energy, and enjoy your garden more!
"This is one of the best tools for the garden, planting, weeding, and we use it to put stalks in for chicken wire for fencing. All I need now is a quick connect."--- Jude
We all love to work in the garden, but let's face it sometimes it's just tedious. Whether the soil is too hard or our hands just give up, it can also quickly turn into a nightmare. That's why we developed our Planting Auger to make gardening as comfortable and easy as possible.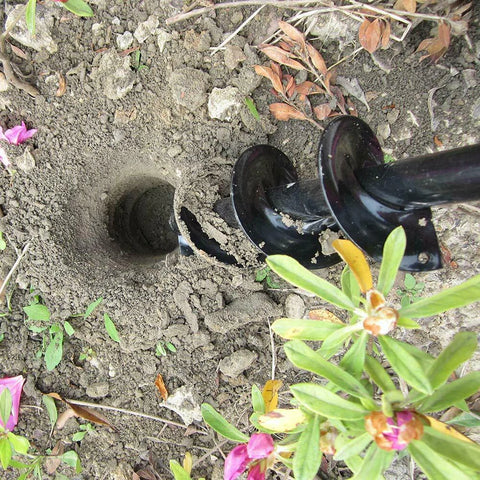 Sizing Guide:
Large - 10" (80x250mm): Ideal for planting bulbs, potted plants, and removing weeds in hard soil.
Mini - 9" (40x220mm): Ideal for planting seedlings in soft soil.
Long - 18" (40x450mm): Ideal for planting small bulbs and seeds in soft soil.